Bigg Boss 15
Only a few months have passed since the end of 'Bigg Boss 14' that the discussions of its next season i.e. Bigg Boss 15 have already started. 'Bigg Boss' is such a TV reality show that the more it remains in controversies, the more people eagerly wait for its arrival. From common people to celebs crave to be a part of this show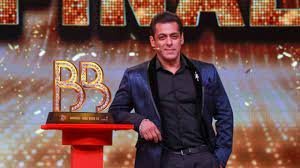 Bhumika Chawla denies rumours of participating in Bigg Boss 15
However, on the other hand, there are some celebs who do not want to be a part of Bigg Boss. One such actress is Salman Khan's co-star Bhumika Chawla.
The name of Bhumika Chawla for Bigg Boss 15 is being discussed for a long time that she can be seen in this season. However, there is no official confirmation of this news so far. But Bhumika has definitely proved her to be a liar by giving her reaction to these reports. Amidst the news of participating in Bigg Boss 15, the actress has made a tweet on her Twitter account in which she has clearly written that she will not be a part of it.
The actress said that neither she has been offered the show and even if she will, she will not participate in Bigg Boss.
The actress wrote in her tweet, 'False news…no I have not been offered Bigg Boss and even if I will, I will not. I was offered seasons 1,2,3 and a couple of seasons after that, but I declined them. I have not got any offer this time and even if it comes, I will not. I am a public personality but cannot be in front of the camera 24/7.
Let us tell you that apart from Bhumika Chawla, the name of famous TV actor Parth Samthaan is also coming out, although Parth has also told the news of going to Bigg Boss 15 as a rumour.
About Bhumika Chawla
| | |
| --- | --- |
| Actress Name | Bhumika Chawla |
| Date of Birth | 21-Aug-78 |
| Debut Flim | Yuvakudu |
| Debut Year | 2000 |
| Birth Place | New Delhi |
| First TV Series | Hip Hip Hurray |
| Filmfare Award | 2001 |
| Bhumika Chawla Husband Name | Bharat Thakur |
some information of Bhumika Chawla
Know more about Bhumika Chawla – Click Here
Read also-
'Kaun? 'Who Did It' Season 2 launched on Flipkart Video, solve the complicated cases before Detective Adi Bhagat