The University of Delhi is struggling with the second wave of Corona. A large number of teachers and students are infected. Kamla Nehru College has come out to help teachers and students.
The college has formed a group of more than 20 students and teachers, who are ready to help. The campaign has been named 'Lifeline'. This group will only share verified information related to the help provided by the government and NGOs.
SMS and phone help
Students and teachers are providing help with SMS and call support. Information related to the patient's name, identification number, age, oxygen level, fever and college will provide.
A team of four members, the DU administration, said that two teams have been formed under the Lifeline campaign. The first will share information related to emergency
And second essential services. Emergency services include hospitalization, oxygen, plasma, phone call with a physician, RTPCR examination, vaccination and ambulance.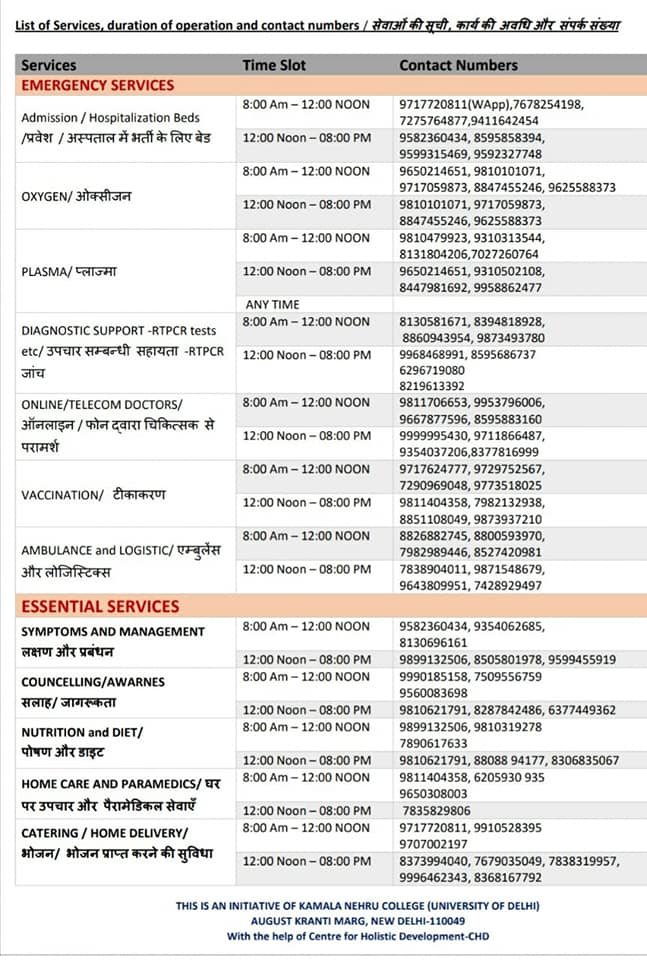 Four mobile numbers for each
Assistance will be provided in two shifts from eight in the morning to 12 noon and from 12 to eight in the night, while the essential services include Corona symptoms and management, advice-awareness, nutrition and diet, at-home treatment and paramedical services and food, etc.
Three mobile numbers have been issued to give information about each. DU administration said that any student or teacher can see these numbers by visiting DU's website.