Lucknow University Exam 2020: Essential news for the Candidates appearing in the final year examination of various courses.
The university has changed its graduate final year exam schedules. The revised examination schedule released on the official website.
All the students participating in the examination can visit the official website, lkouniv.ac.inand check the new schedule.
Explain that the schedules of these exams changed in view of the lockdown and UGC NETexam on Saturday and Sunday in the state.
View new revised exam schedule from these steps
Students, first of all login to the official website of Lucknow University, lkouniv.ac.in.
Go to the Examination Notice in the Examination section on the homepage.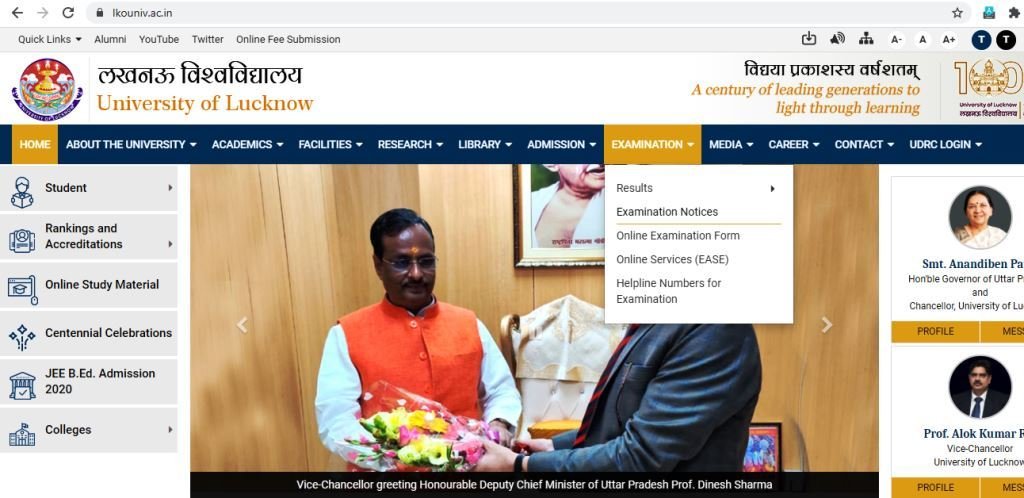 Now the page for the new programs of the exam will open. Here students can check the new exam schedule according to their syllabus.
After checking the exam schedule, download it and keep it out of print.
Controller of Examinations Dr. A.M. Saxena told the media that the final year examinations of graduation are to start from September 7, 2020.
The Uttar Pradesh government has declared detention on Saturday and Sunday. In view of this, the examinations of Saturday and Sunday shifted to the second date.
The UGC NET exam is from 16 to 25 September 2020.
Now its program also changed.
Explain that this time the Lucknow University has decided to conduct final year examsthrough Multiple Choice Questions (MCQ).
A sample paper of the new format released for the final year examination 2020. Studentscan download it from the official website.