SOL ABE 2021
The open book examination of final year students is going on in Delhi University. DU will very soon start the process of promoting the second year students to the next semester. DU School of Open Learning has also started this. SOL has issued a circular saying that the process of evaluation on the basis of assignment will start from July 7.
This process has also got permission from the examination department. It has been mentioned in the circular that the students of second year or fourth semester are to be promoted to the next semester through assignment based assessment (ABE).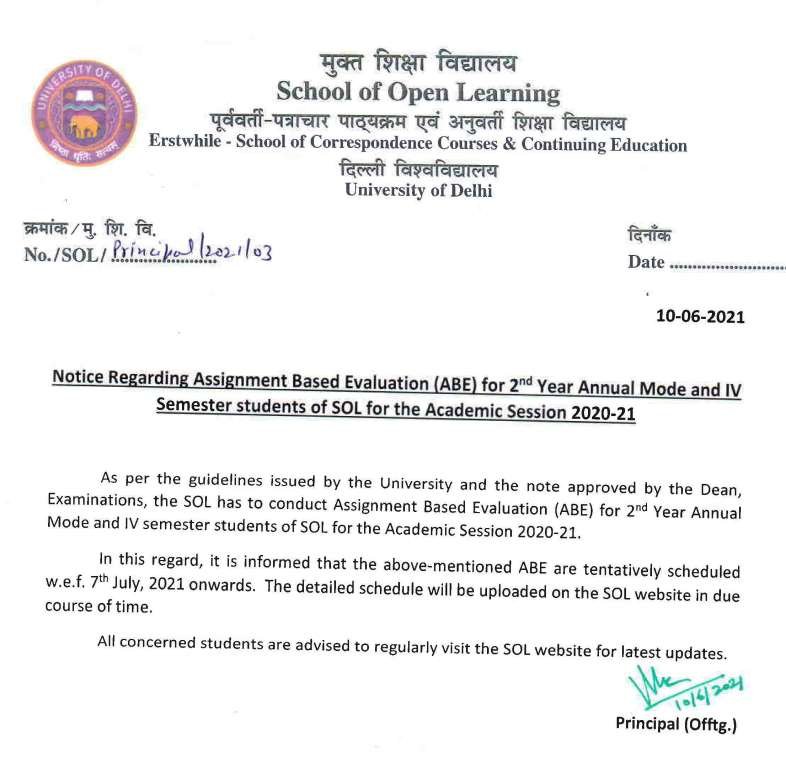 However students are asking for more time to submit the assignments. Recently, student representatives of various colleges of DU met the Dean of Examination Department. Students said that the student is very upset due to corona infection, they should be given some more time to submit the assignment.
Also Read:-