Procedure for DU 2020 Admission by the students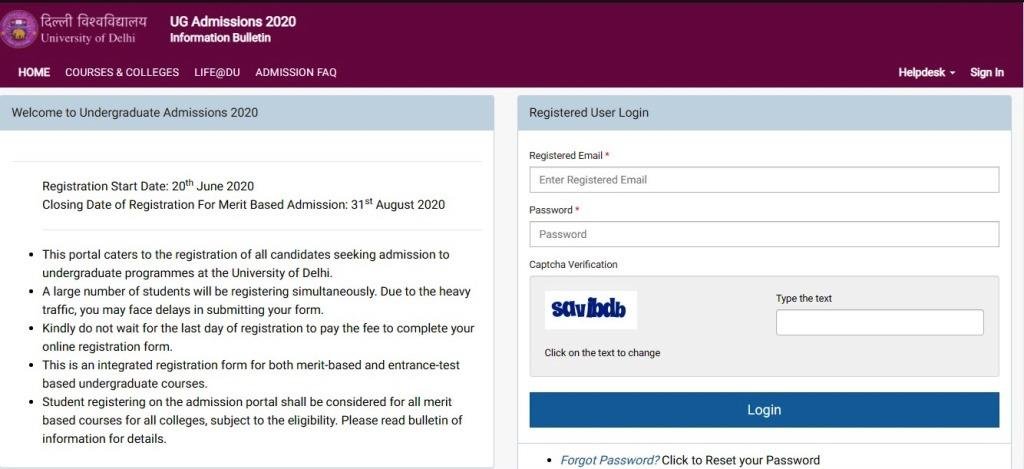 After declaration of a Cut-off, the candidates will log in to their UG Admission portal and choose the course, college they wish to claim admission in list of colleges they are eligible for.
The candidate may chosse as many courses and colleges as he or she wishes to.
After that College will be able to see a list of all candidates who have chosen a particular course on their Dashboard.
College will verify the minimum Qualifications, Eligibility, cut-off requirement and certificates uploaded by the applicants.
After Verified all above documents, HOD or Principal will approve admission application online with their Dashboard.
Process of fees payment to confirm Admission in Delhi University 2020

Once the Principal of the College approves the admission, the candidate will recevie a link on their Admission Portal Dashboard.
Through link they will submit the college/course fees due. This fee can be paid only through the online mode from the University of Delhi UG portal.
The Candidate will have to pay the fee within the stipulated time after getting approval by the Principal of the College.
An Acknowledgement slip bearing transcation ID, Bank details and date of transcation will be generted as a proof.
Once successful payment of fees, the applicant is granted provisional admission to the said college.
Payment of admission fees will confirm the provisional admission of the candidate to a course in a college.
Top School, 12th Boards for Admission 2020 in Univesity of Delhi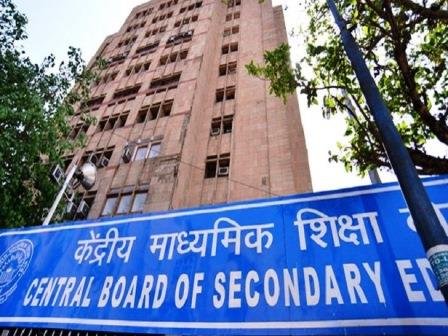 CBSE (Central Board of Secondary Education
Board of School Education Haryana
Council for the Indian School Certificate Examinations
U.P. Board of High School & Intermediate Education
Bihar School Examination Board
Board of Secondary Education Rajasthan
National Institute of Open Schooling
Kerala Board of Higher Secondary Education
Board of Secondary Education, Madhya Pradesh
J & K State Board of School Education
Telangana State Board of Intermediate Education
Process for change of course/college in subsequent Cut-offs for DU Admission 2020.
If, in subsequent lists, a candidate finds their eligible for admission to any other colleges/courses, he or she can cancel admission in the college.
Withdrawl fee of Rs 1000 will be levied,and they may now chosse new course, colleges to eligibility and meeting the course-specific requirement.
Once an candidate has cancelled their admission, They can not be re-admitted to that course in particular college at any time.
They have to undergo the admission process anew, subject to availability of seats.
Through a centralised process the admission in DU, fee will be adjusted automatically.
And the applicant will have to pay only the balance fee if it is more than the fees already paid at the previous college.
If the fee in the latter college is less, the balance will be refunded to the applicant account. as per the college or university rules after the admissions are closed.
Rules for Refund of fees on Account of Withdrawal or Cancellation of Admission in DU (Delhi University)
When a student applies for withdrawal of admission up to last date of admission. Full fee after deduction of Rs 1000 and full examination fee.
When Admission is made in advertently due to error, commission on the part of the University/College – Full fee, Exam fee will refund.
When cancellation of admission is due to concealment/falsification of facts, submission of false/fake certificates by the students – No fee will refund.
If a student of self-financing course applied for withdrawal of admission on or before the last date of admission – Full fee after decuction of Rs 1000 and dull examination fee will refund.
In case a student after thier admission expires within one month of the last date of admission – Full fee with examination fee will refund.
DU UG Admission 2020 under Special Cut-offs
Special Cut off will come after 5th cut off.
The Special Cut-off will be declared for only those candidaes who could not/ did not take admission in the previous cut-offs for whatever reasons.
Deciding the cut off for Special Cut-off
The Special cut off for a course will be the last declared cut-off of the course. the Special cut-off will be the one declared in the cut-off for that particular course.
Vacant seats information for course and college
The colleges will declare the number of seats left vacant in each course after the 5th cut-off.
Is college or course changing allow in Special Cut-off?
There will be no movement allowed during the special cut off list in DU.