The Central Board of Secondary Education (CBSE) is reviewing the situation arising out of COVID-19 and will decide to conduct the Class 12 board examination on 1 June. The National Council of CBSE Schools has demanded the cancellation of the Class 12 exams including the Parents' Association, urging Union Education Minister Ramesh Pokhriyal 'Nishank' not to cancel the board examinations, but to conduct them.
Already postponed CBSE Board Exam.
As you know, CBSE board exams of class 12th were scheduled to start from May 4 and run till June 14, 2021. CBSE had announced the news of postponement of class 12th, saying that the board would review the situation and take a decision on 1 June. The board also said that it will release the board examination dates of the new class 12th at least 15 days before the commencement of the examination.
National Council of CBSE Schools demand to cancel 12th class exam
According to reports, General Secretary of the National Council of CBSE Schools, Indira Rajan said, "We feel that the exam should be conducted even if the exam is delayed, even if we have to use the alternative exam pattern". "The decision to conduct the examination will solve the concern of both the students and parents, there are many students who want to enroll in a good professional institute after 12th standard."
PIL filed in Supreme Court for CBSE Exam 2021
On May 18, a Public Interest Litigation (PIL) has also been filed in the Supreme Court against the cancellation of the CBSE Class 12 board exam, a teacher from Kerala, Tony Joseph, said in his petition that canceling the examination would be an unfair decision. The petition stated, "Class 12th examination is an integral part of a student's life and is important for admission to higher educational institutions"
When CBSE 10 Class result will be declared 2021?
The board will evaluate the students of class 10th on the basis of marks obtained in the examinations conducted during the academic year. The board will probably release class 10th results in July. CBSE Class 10 marks tabulation is in process.
CBSE had earlier announced that the entire process of digitization will be completed by June 11 and the results will be announced by the third week of June. However, the board has extended the date of uploading CBSE class 10th marks by schools till June 30, on Monday, students can now expect July class 10th result.
What is CBSE class 10 marks criteria in 2021?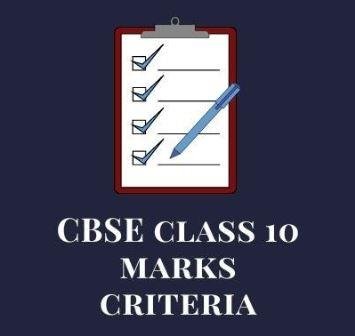 Students will be evaluated out of a maximum of 100 marks for each subject. While the schools will have to submit 20 marks as internal assessment, as they are doing, the remaining 80 marks will be based on the marks of periodic tests, half-yearly or mid-term examinations and pre-board examinations.