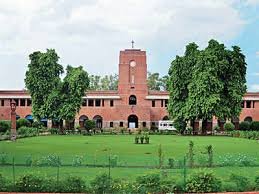 Delhi University will release the first cutoff list on 12 October. DU has set up a 28-member team so that students do not have any problem during admission. The team members will be in constant contact with the students during the admission process. DU's college dean, Dr. Balaram Pani, said that admissions are happening online for the first time. We are trying our best not to present any problem to the students during admission.
Students enrolled through Facebook Live from October 6 will be helped. A 28-member team has been formed to address the problems of the students. It consists of teachers, technical experts, non-teacher employees. A formal training session was also organized for how to behave during phone conversations with students.
He told that when the students came to college for admission, they had difficulty in understanding the cutoff, many made mistakes in the form. At that time the members of the college admission committee used to check the form very closely and rectify the mistakes, but now the admission process is completely online.
In such a situation, this team had to be formed to help the students. DU School of Open Learning (SOL) Director Dr. Balaram Pani said that SOL admission will also be started a few days after the start of the admission process of regular students.